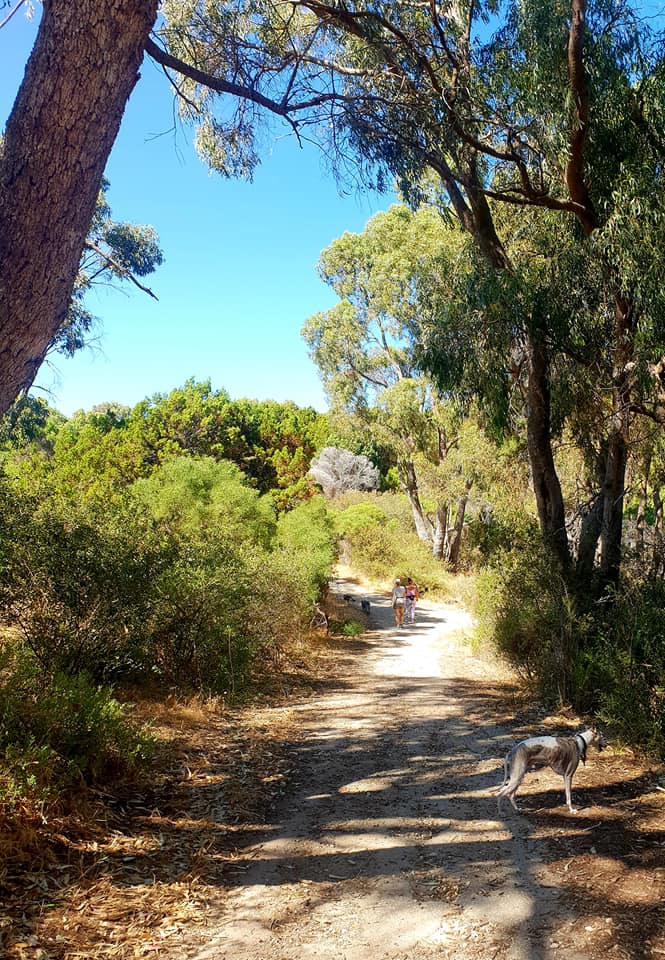 The social walk is for any vaccinated dogs, but with a focus on adolescents.
It is an excellent follow up for those pups who have completed our Puppy Class. We also cater for dogs that haven't done any training before. However as this is a dynamic group walk through bushland, it is only suitable for dogs that are comfortable while walking closely with other dogs.
Please keep in mind that a group environment is not the best learning environment for every dog. If your dog is exhibiting reactive, fearful or aggressive behaviour towards people or other dogs, we can arrange an In Home Consultation instead of a Group Class.
The social walks help to reinforce the following;
Respectful interaction with other dogs
Attention to handler
Walking on a loose lead
Recall and release cues
Ignoring distractions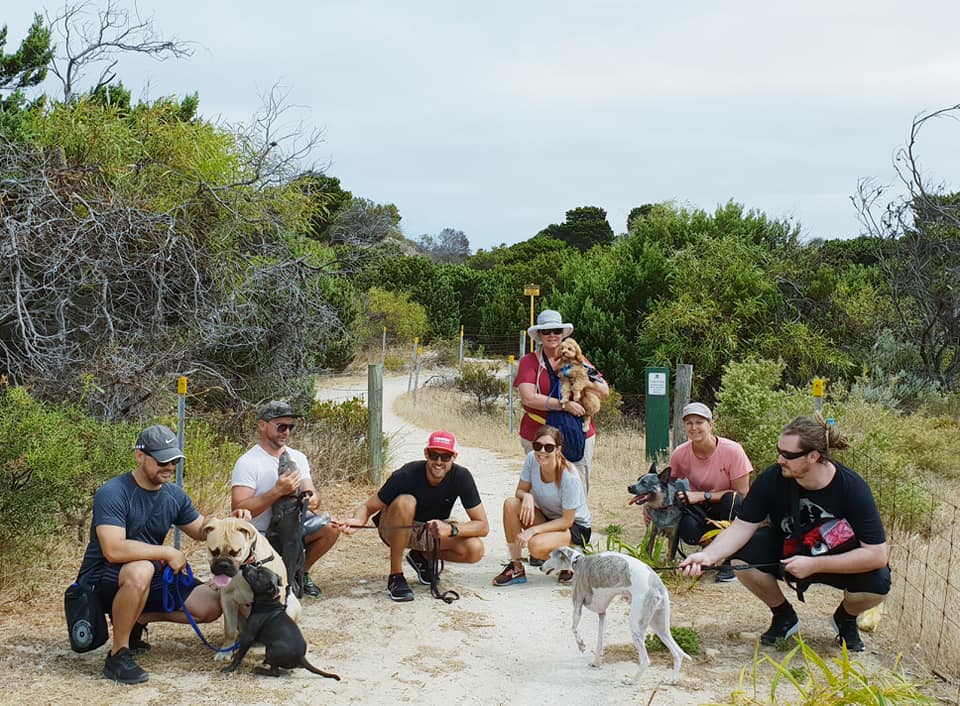 WHY SHOULD YOU WALK WITH PERTH PAWS?
Limited group size means more attention on your dog
Regular walks that you can sign up for at any time
Highly enriching nature trails for you and your dog without having to leave the city
A chance to regularly have vital positive experiences with other dogs and help your dog gain the social skills needed to be a happy and friendly dog
The social walks will be varied in terms of days, times, and locations, depending on what is convenient for the group. But generally, they will be held from 9:00am to 9:45am on Saturday mornings. Please arrive 15 minutes early so we are all ready to begin at 9

To check availability of the Adolescent to Adult class please email Emma at emma@perthpaws.com.au